Welcome of our Kite Surf Club D'olcinium am "After Beach Parties"
It is an honor and a pleasure to wish you a sincere and heartfelt "Welcome" from the whole staff and management of our Kite Surf Club "D'olcinium" and the citizens of this wonderful city. Montenegro most south city is a pearl among many cities of Montenegro but still with an unique charm. Ulcinj  and it's citizens has for centuries been known as an hospitable city and people. As an destination Ulcinj is among the favorites by families. With it's quite and secure live, probably represents the safest not only destination, but place in general on earth.This is something guests of Ulcinj really appreciate, and domicile citizens do their best to keep it that way.
Large number of accommodation of different types in Ulcinj are able to host at one moment over 150.00 people. Ulcinj has as well plenty of family accommodation and apartments designed and built in cordinance with the guests inquiry and wishes. Take a look at our offer and book Your accommodation in Ulcinj through our company and make Your holiday easier as never, because  You are at safe hands, we are "Kite Surf Club D'olcinium".
The City of Ulcinj truly represents a pearl along the Mediterranean seacoast. A city with a rich culture and a long history of traditions, Ulcinj has become well known throughout Europe and indeed the rest of the world. Actually, Ulcinj represents one of the oldest cities in Mediterranean, where civilization is more than 2.500 years old. It's here, "The Illyrians", the oldest settlers of this town, built and cherished our town with love and kindness. The City of Ulcinj was created with zeal, but also with harmony which they seeded deeply in the roots of each of the citizens of Ulcinj, a feeling of harmony which is still felt even today. Peace, consonance and harmony between all people, nations and religions was and still is the trademark of this amazing city!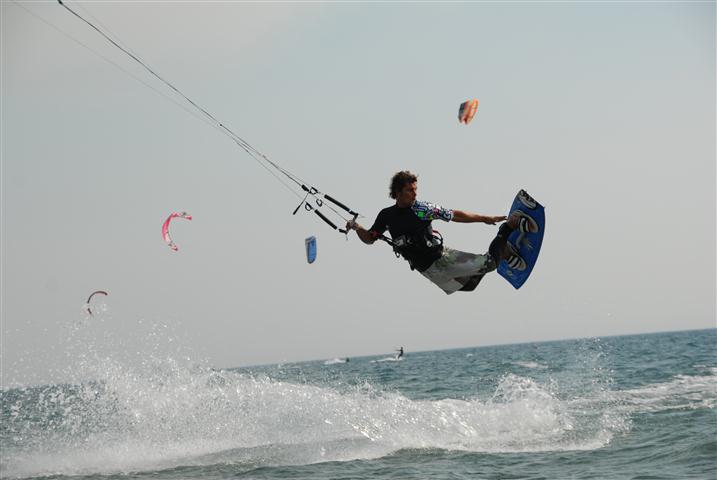 Adventurers and Conquerors alike knew that Ulcinj was a real pearl worth fighting for. Beautiful beaches, millennium old olive trees, fertile land, gentle climate and the kind, always smiling people of Ulcinj, created for them all motives to conquer this wonderful city, but also all the reasons for falling in love with it. Today Ulcinj represents one of most attractive and visited tourist destinations in the Balkans. Tourists from all over the world visit our town to relish in the wonder of it's' beauty, visit cultural and historic attractions and enjoy a variety of festivals and special events. Our beaches, lakes, rivers, and bay's provide both a peaceful retreat from everyday life and a great way to spend a vacation with your family. Immerse yourself in Ulcinj's cultural and historical icons, experience the local resident's hospitality and let the atmosphere of what is Ulcinj surround you and rejuvenate both your body and soul.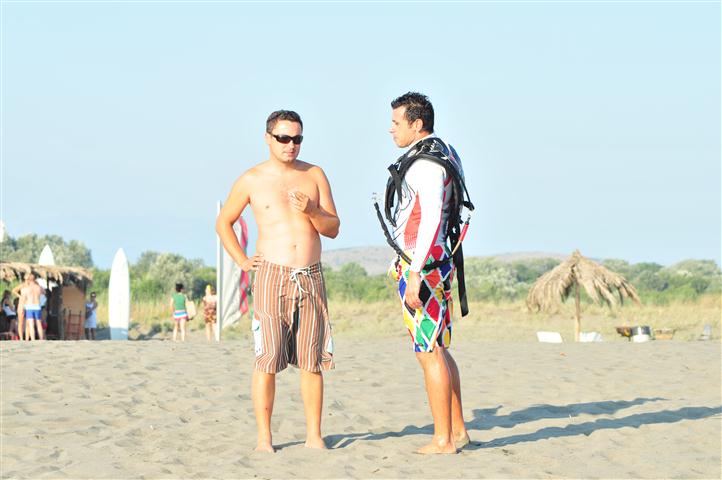 As the largest incoming  in Municipality of Ulcinj, specialized for Ulcinj, we want to ensure you that in our town you will feel yourselves truly welcomed. We want you to enjoy your vacation while visiting Ulcinj, but most importantly, we hope to see you time and again! Our goal is to develop Ulcinj into a high-quality tourist destination. Evidence that we are succeeding can be found in the growing number of guests that visit our city every year. Even though Ulcinj and the country of Montenegro are already a well known destination in the world, we are continually working hard, with zeal and love, to improve the quality of the guest experience here in Ulcinj.
LONG BEACH – (VELIKA PLAZA) (PLAZHI I MADH)
The most beautiful beach in Ulcinj, and true pearl of mother nature. Located in a distance of 5 km away from city center,and surface of 600.000 m2 is able to host by 4 m2 per person standard, an number of 150.000 guests. Since it's length is so big, in the area of Long Beach are many beautiful private rented beaches, equipped very beautiful and providing very large number of facilities, making possible for the guests to have an beautiful time at the beach. It is important to mention that beaches in Ulcinj and it's owners are the winners of many awards for the best beaches in Montenegro. Ulcinj as a city is the city with most awards for the best beaches in Montenegro, almost every year. To be honest it is a bigger surprise when Ulcinj does not Winn award than actually when winn, because those awards are almost granted and secured for Ulcinj
Ulcinj's Long Beach is 12km long. Shallow water, fine sand and small strong thermal wind in the summer period, make this location ideal for kite surfing. We are located 1 km from the beach "Copacabana". From May to the beginning of October this location is HOTSPOT for kite surfers from all over the world. See the exact location of our school at the following picture (taken from google maps).


Link: http://kitesurfclub.me/v2/
Welcome of our Kite Surf Club D'olcinium am "After Beach Parties"