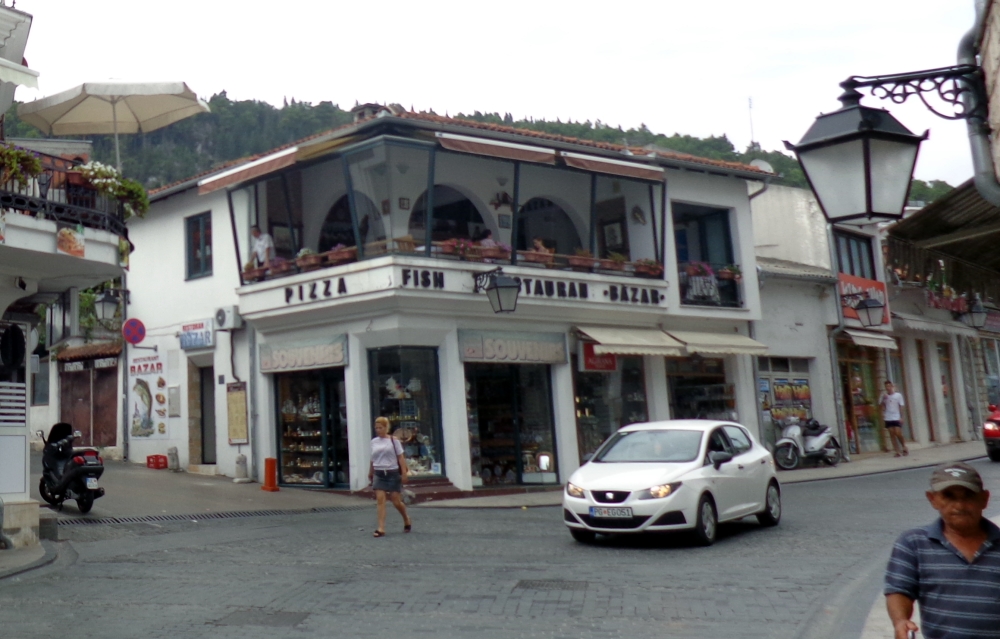 Seafood restaurant and Pizzeria Bazar
Bazar Restaurant is located in the center of Ulcinj, in a new and very attractive area for foreign and domestic tourists, for which the wonderful geographical location is responsible for. Located on the first floor, overlooking the most beautiful part of the city.
Bazar Restaurant is located in the eastern part of the city at the crossroads, which connects the old part of the city with the new one. There are many shops, which for years kept the craftsmen.
Bazar is very famous and considered the place with best service, professional staff and tasty cuisine. In this restaurant a varied menu and fresh fish awaits you. For all who would like to enjoy the sea food in such a modern and intimate atmosphere – restaurant Bazar is the right pace for you.
It offers a variety of specialties : fish, pasta, pizza, barbecue and other dishes. In our assortment we have sea bass, surmullet, mussels and sea food cooked in a special way. The thing that stands out are the quality and freshness of our products.
Restaurant Bazar is unique in seafood. The right choice for you is Bazar, come and enjoy in our delicious food.