Montenegro Summer Holidays in Hotel Mediteran Resort Ulcinj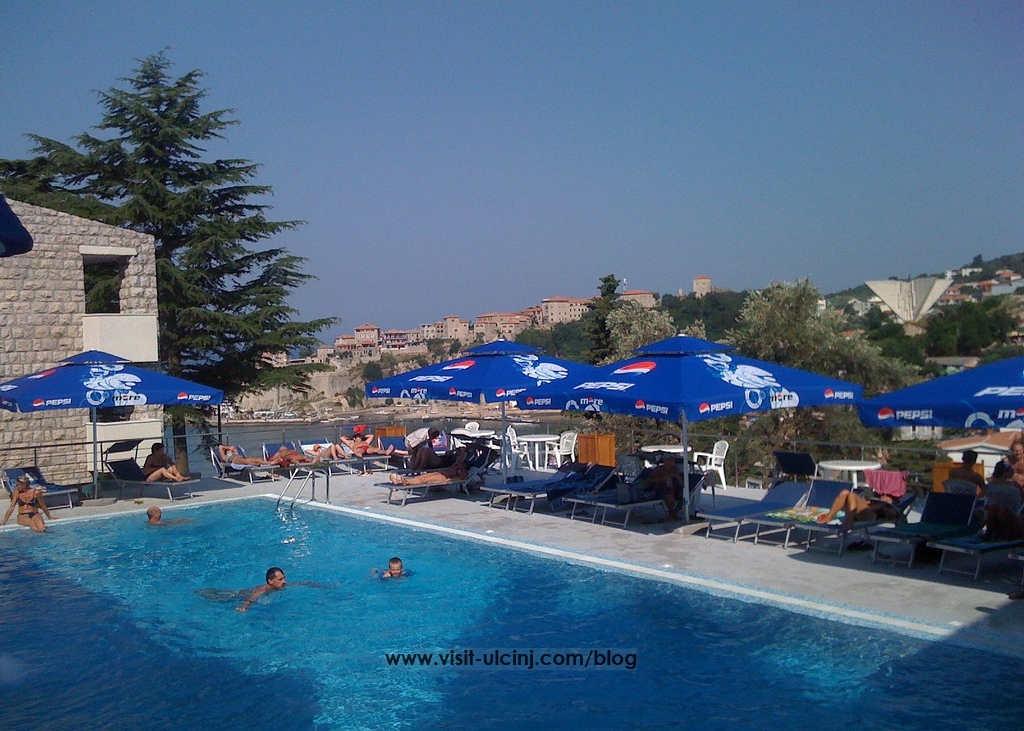 Cheap Summer Holidays in Montenegro from 26 Euros per Person for Guests Booking Before April 1 at Hotel Mediteran Ulcinj.
Hotel Mediteran Ulcinj offers "early booking" specials for Montenegro holidays and vacations direct to consumers. The hotel also offers budget holiday deals and incentive commissions for tour operators, wholesalers, and travel agents bringing their client groups. Hotel Mediteran also offers its own self-guided and guided holidays for beach, sports, cultural, walking, and all manner of budget family holidays.

Ulcinj, Montenegro (PRWEB) March 2, 2010 — Hotel Mediteran Ulcinj has announced special discount holiday and vacation deals for travelers booking holidays before April 1. Early reservations also include free use of the hotel's pool after hours for private beach-style parties, and special priced tickets for Albanian entertainer performances throughout the summer. The hotel has also added a family entertainment zone in its Congress Hall, featuring free "things to do" for children.
The Ulcinj South Coast of Montenegro is well known for its array of holiday and vacation possibilities, and most are cheap for visitors from almost any country of origin. Hotel Mediteran Ulcinj (www.hotel-mediteran.com) is the perfect setting for family holidays and couples looking for an affordable holiday.
A weeklong beach holiday at Hotel Mediteran includes beach days at several of Montenegro's most famous beaches – Velika Plaza, Ada Bojana, and Valdanos Bay. A complete describing of budget holidays and vacations are listed at Montenegro Holidays.

For the more active visitor, walking holidays are popular in Montenegro, as are cycling and water sports. Walking holidays allow visitors to experience Montenegro's "wild beauty" in a more personal way, and most excursions include immersive experiences with local villagers and Montenegrin culture. Walking holidays and tours are described on the hotel's website at Walking Holidays.
Cultural holidays and tours are also popular with visitors since the local population is truly indigenous and proud of its 2,000 year known history. The Ulcinj South Coast region of Montenegro has been home to Illyrians, Roman conquerors, Mongol invaders, battles during World War II, and pirates of the Mediterranean. Spanish writer Miguel de Servantes Savedra got his inspiration for Don Quixote while imprisoned in Stari Grad Ulcinj. Cultural holidays and tours are described at the hotel's website at Cultural Holidays and Vacations.
Hotel Mediteran Ulcinj has also become popular with those seeking adventurous "destination weddings" abroad, and romantic honeymoons of lasting memories. Most newlyweds in the region visit Ladies Beach, long known for its sulfurous waters that mix with the Adriatic to boost fertility in women. More information about adventurous destination weddings in Montenegro is described at Destination Weddings Abroad.

Reservations at Hotel Mediteran Ulcinj may be made by contacting the hotel's guest services team at www.hotel-mediteran.com or by booking at Expedia affiliate Venere.com at Reservations at Venere.com.
Visitors interested in learning more about the Ulcinj South Coast region of Montenegro, can visit UlcinjToday at www.ulcinjtoday.com UlcinjToday.com provides holiday and vacation destination information for visitors to the Montenegrin South Coast.
Hotel Mediteran Ulcinj (www.hotel-mediteran.com) and travel destination portal www.UlcinjToday.com are operated by Becovic Holdings Corporation, and owned by Becovic Management Group d.o.o. BMG is a Montenegrin affiliate of U.S. based Becovic Management Group headquartered in Chicago. For more information, visit the hotel's website, phone on skype at hmrreception, or call direct at +382 (0)30/403-124.
Reservations – Hotel Mediteran Ulcinj
Reservations for your next holiday, vacation, or getaway at Hotel Mediteran Ulcinj may be made through our on-line reservation system at Venere.com, or by emailing our guest services desk at sales @ hotel-mediteran.com. Arrangements for excursions, sports, and recreation activities during your stay, may also be made through our guest services desk.
Hotel Mediteran Resort in Ulcinj Brochure.PDF


Hotel Mediteran Resort Ulcinj 2011 Brochure.PDF


www.hotel-mediteran.com

T: +382 30 403 124
Skype: hmrreception
Wynajem Ulcinj , Wynajem Studio Ulcinj ,Wynajem Kwatera prywatna plaża – - Wynajem Ceny zniżone Czarnogóra , Wynajem Studio Europa ,Wynajem Gorące oferty Europa,Wynajem Studio prywatna plaża ,Wynajem Kwatera Parking Czarnogóra,Wynajem Studio Parking Europa,Wynajem na wakacje Ulcinj,Wynajem na wakacje Czarnogóra ,Wynajem Kwatera Parking Ulcinj,Wynajem Kwatera,
www.hotel-mediteran.com
accommodation, All Holiday in Montenegro Ulcinj, apartments, Attractions, cheap accommodation, discount hotels, events, holiday in Ulcinj – Apartments in Ulcinj Montenegro, Holiday Rentals in Montenegro Ulcinj, Holiday Travel Accommodation., Hostel Ulcinj is located in private, house, Last minute, More about Ulcinj, pension, private houses, private lodgings, programs, recreation, reservation, Restaurants, special offers, Tourism, Tourists on Holidays in Ulcinj, travel, Ulcinj in Montenegro Travel Guide to find Holiday Apartments, Ulcinj Apartments, Ulcinj Apartments Montenegro All rooms and apartments are luxuriously equipped, Ulcinj Montengro Apartment Rentals Property Hotel rent a Car, vacation, Wellness, Hotel Mediteran Ulcinj,